Insanely HUGE HAIL!!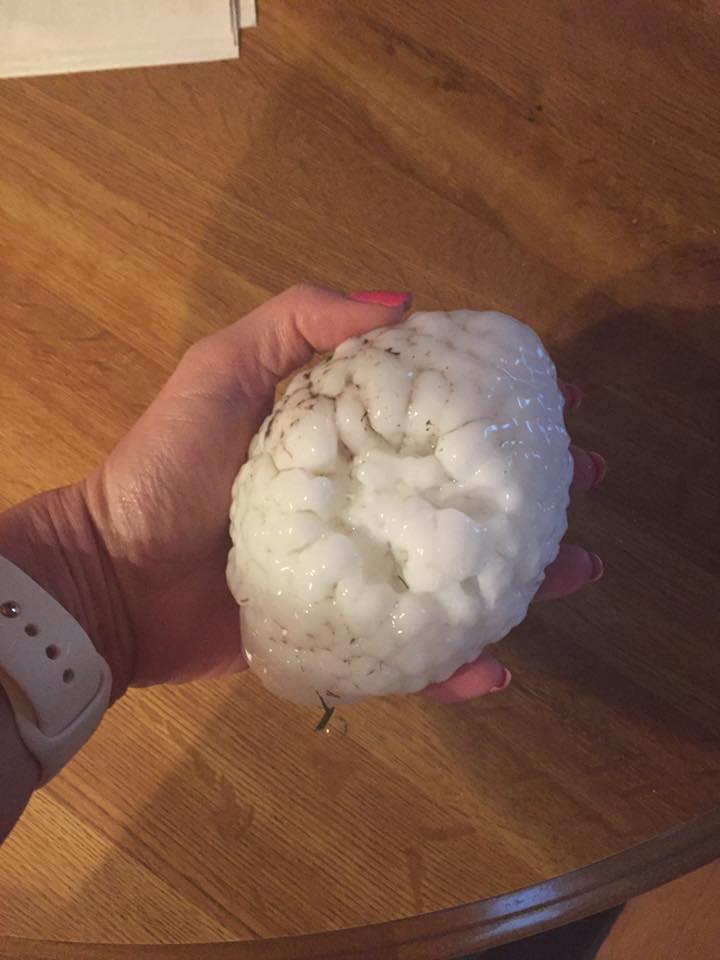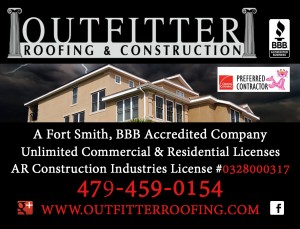 Courtesy of Heather Meyers in Lincoln, Nebraska: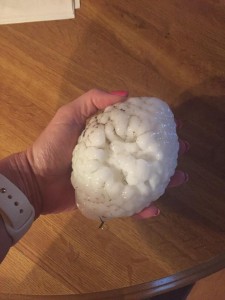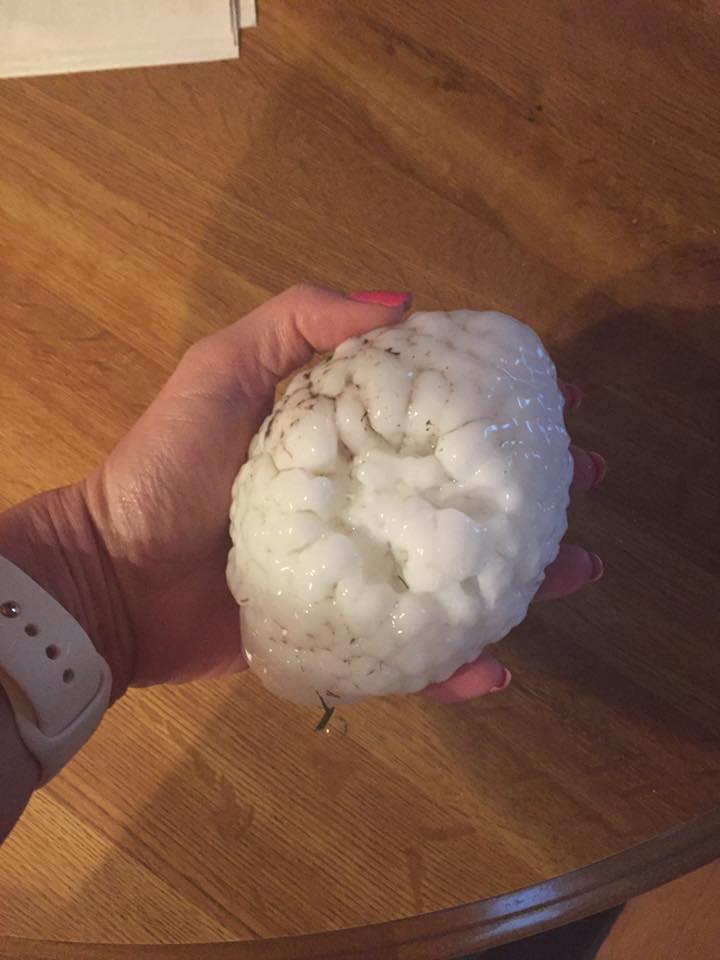 We are all very aware about just how damaging golf ball size hail can be from our hail storm just a week ago. However, this huge hail is utter destruction! None-the-less, this is just another example of why we should always respect nature and its incredible power.
We have all recently been affected by hail damage to our homes and cars here in the River Valley. Our phones have been ringing off the hook for us to provide folks with our free estimates to help them get their claims process started and taking that first step to getting their most precious assets back better than before the storm.
If you have been affected by the recent storm, please give us a call. We take pride in making sure that we make it out to the property within 24 hours after initial contact with a client, because we also hate waiting on a service provider to get to us "when they can". . .
Always check your contractor's legitimacy. Check the state's contractors licensing board and the BBB to make certain they are who they say they are. Lasty, check the validity of their insurance and workers compensation insurance! Protect yourself so that you have the ultimate peace of mind when the project begins!
We are a local Fort Smith company licensed by the state of Arkansas, bonded and insured to tackle any residential or commercial roofing project no matter the size or dollar amount, look no further!
We have an A+ rating with the BBB in AR & OK, are commercially licensed with the state and have stellar reviews on Google Business and our social media as well as all of the credentials and references you need to see that we are head and shoulders above our competition.
If you are looking for a company that has all of these things in place with a stellar reputation and history of client satisfaction, well, nice to meet you 😉