We give great appreciation for those that have served and laid down their lives so that we can live free. . .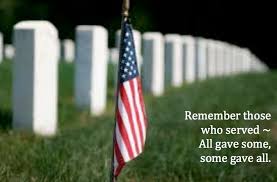 "Greater love has no one than this: to lay down one's life for one's friends."
~John 15:13
Our hats are off to our fallen soldiers and their that laid down their lives to protect our freedoms. We all seem to know one or more of these brave men and women that have given the ultimate sacrifice to protect our liberties. To the families of the fallen, and to the heros that are now past on, we thank you and remember your courage and commitment to us all.
Rest in peace,
-Outfitter Roofing Team