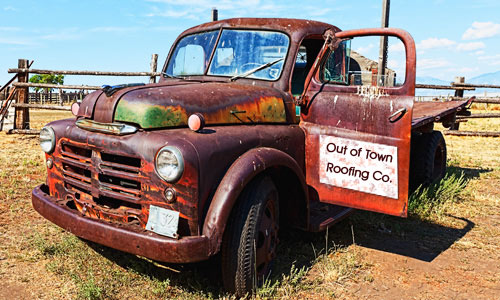 Hiring a contractor to repair your home can be a stressful and tedious process that leaves many worried whether or not they are going to be taken to the cleaners. Storm situations are for more worse than most due to the influx of out of town or "fly-by-night" contractors posing as locals to take advantage of communities.

To help you in your journey, we've decided to give you a playbook to guide you through the process and ensure that you make the right decision. Do your homework before you have work done on your home or business.
Use this checklist to help you select a contractor whom you can trust with your most valuable asset.
Does the contractor have a permanent business location and a good reputation with local banks and suppliers?
How long has the business been around? Call (479) 784-2250 for Business License Information. (Fort Smith)
Is the contractor certified or licensed for the craft work you need done? Electrical, mechanical and plumbing work must be performed by certified State Licensed and City Registered contractors. Call (479) 784-2206 to verify registration. (Fort Smith)
Call the State Attorney General's office to check for any outstanding complaints. Call (501) 682-2007 to verify with the State Attorney General. (Arkansas)
Dos the contractor have proof of workmen's compensation and general liability insurance? Many do not carry Workman's Compensation Insurance as it is expensive. You may be liable for any construction related accident on your premises if they do not.
Ask the contractor to provide you with names of previous customers. Talk to the previous customers to see if they would hire the same contractor again.
Have you seen the contractor's work, both completed and in progress? Check for quality of workmanship and materials.
Are you able to communicate easily with the contractor? Misunderstanding during the course of a project can lead to costly overruns and delays.
Do you feel comfortable with the contractor? You will be in close contact with the business and will share your house or business with the crew until the project is completed.
Will the contractor provide you with a complete and clearly written contract?
To inquire if a contractor has a State Contractor's License, contact the Arkansas Contractors Licensing Board at (501) 372-4661 (Arkansas) or the Oklahoma Construction Industries Board (405) 521-6550.
Links and phone numbers to assist you:
ARKANSAS
OKLAHOMA
Secretary of State website: https://www.sos.ok.gov/
Secretary of State phone number: (405) 522-2520
Construction Industries Board: https://www.ok.gov/cib/Roofing_Contractors/index.html
Contractors Licensing Board phone number: (405) 521-6550
Oklahoma City Building Inspector: (405) 297-2948
Tulsa, Ok Building Inspector: (918) 596-9456
Pocola Building Inspector: (918) 436-2388
Sallisaw Building Inspector: (918) 775-6241